Annie Leibovitz began her artistic career at the San Francisco Art Institute in the late 1960s, where she originally studied painting but was inspired to change her focus to photography. In 1970, Leibovitz began working as a staff photographer for Rolling Stone magazine, where she continued to photograph musicians such as John Lennon and Fleetwood Mac for 13 years.
In 1970, the then 21-year-old Leibovitz secured an interview with Jann Wenner, the founding editor of Rolling Stone. Impressed by her portfolio, Wenner entrusted her with her inaugural task, capturing photos of John Lennon in New York. The photograph to be offered at Clars' Fall Modern + Contemporary Art Auction originates from the momentous session and effectively captures a portion of the lighthearted essence shared by the renowned couple. An image of Lennon by Leibovitz from this series graced the cover of Rolling Stone in January 1971, marking a pivotal juncture in the early journey of this significant photographer. She quickly gained recognition for her distinctive style of capturing candid and intimate moments with musicians and celebrities.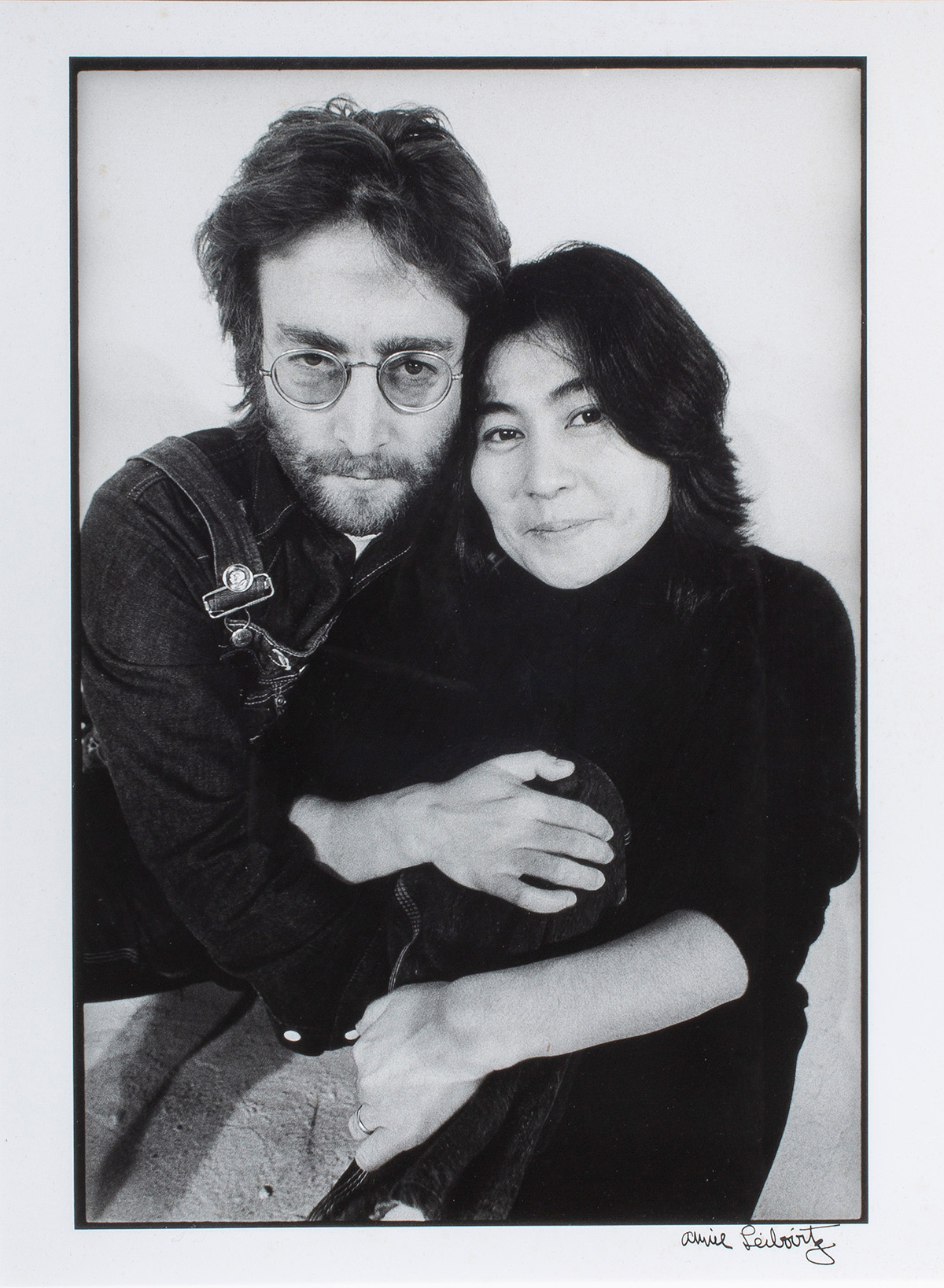 Nearly a decade after, on December 8, 1980, Leibovitz captured the iconic photo of a nude Lennon embracing a clothed Yoko. In taking this photo, Leibovitz became the final professional photographer to immortalize Lennon before his tragic shooting and death, which happened just five hours later. Her iconic photograph of John and Yoko is one of her most famous works from that era. Leibovitz's photographs for Rolling Stone helped redefine the concept of celebrity portraiture and set a new standard for the magazine's visual identity.
In 1983, Leibovitz started working with Vanity Fair magazine, and in 1991, she was the first woman to stage an exhibition at the National Portrait Gallery in London. In her personal life, Leibovitz was the long-time partner of writer and philosopher Susan Sontag and has three daughters.