California has a long-standing tradition for metalwork. One of the most renowned metalworkers was a San Franciscan, Dirk Van Erp, who was prominent during the Arts and Crafts Period.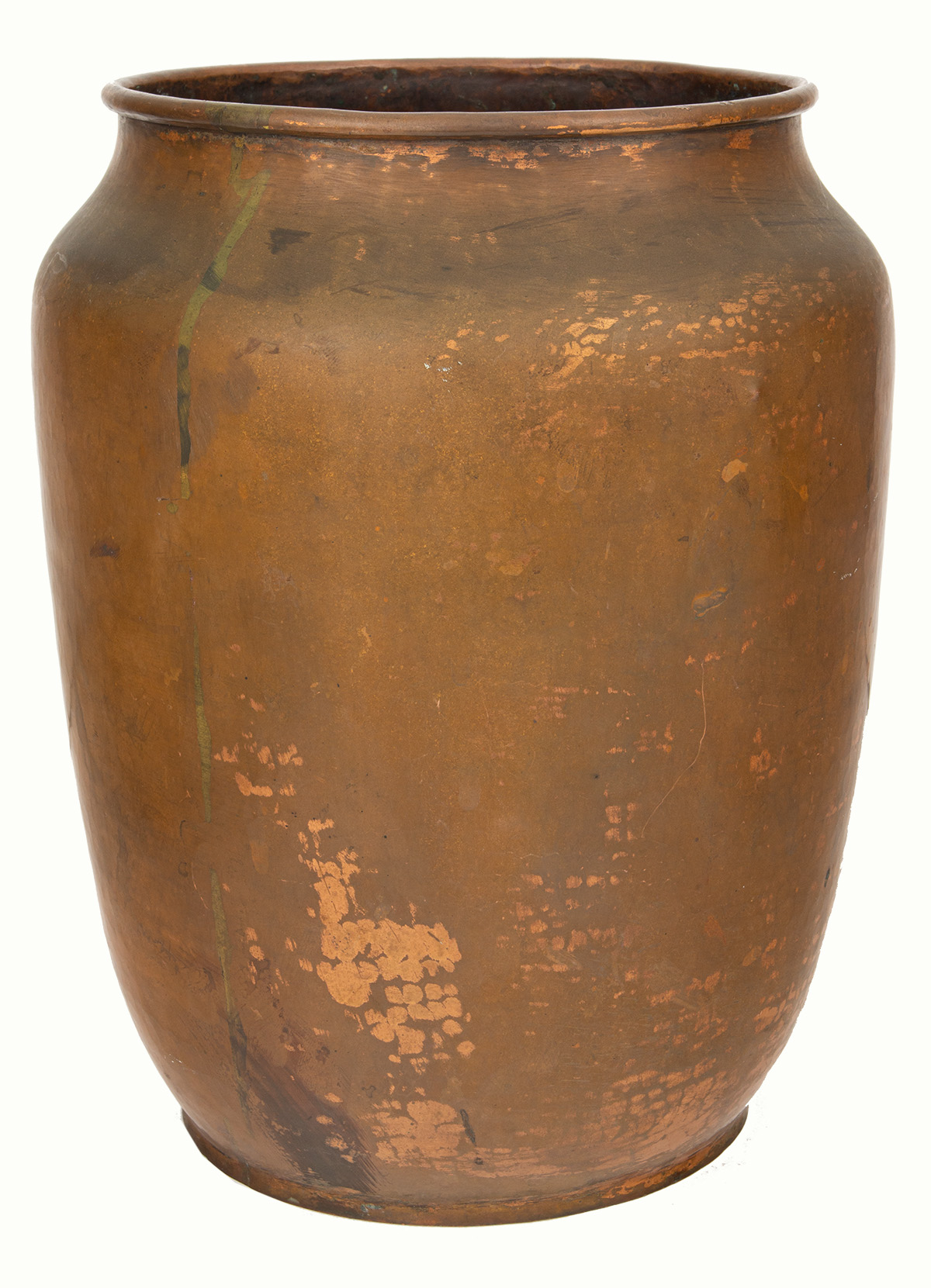 While he is most well-known for his table lamps, Van Erp also designed a variety of decorative arts including vases, humidors, jadinieres, and tea kettles, among others. Dirk Van Erp table lamps were typically executed in hand-hammered copper with a mica shade.
Also prized are Van Erps hammered copper vases. "Warty" vases are particularly collectible. They feature a hammered warty body, and often have a fine original red patina.
What makes a Dirk Van Erp piece more collectible? Collectors often prize the original patina, or finish. Another important factor is the date of the piece — which can be determined by taking a look at the stamped mark on the underside. Dirk Van Erp pieces are typically marked with an impressed windmill signature with text below (Van Erp was a Dutch American artisan).
The earliest signature reads, "D'ARCY GAW DIRK VAN ERP." In 1909, Dirk joined forces with D'Arcy Gaw, an interior designer. In 1910, the duo began to use an impressed mark bearing both of their names. This mark was used until 1911. Many collectors consider works from this period to be of the best and most desirable quality.
In 1911, when their partnership dissolved, D'ARCY's name was removed (chiseled off) from the stamp. At this stage, the stamp became known as a "closed-box" mark, with Dirk Van Erp's name only. This was used between the years of 1911–1912, and the box was inadvertently damaged due to chiseling, to become an "open-box" mark.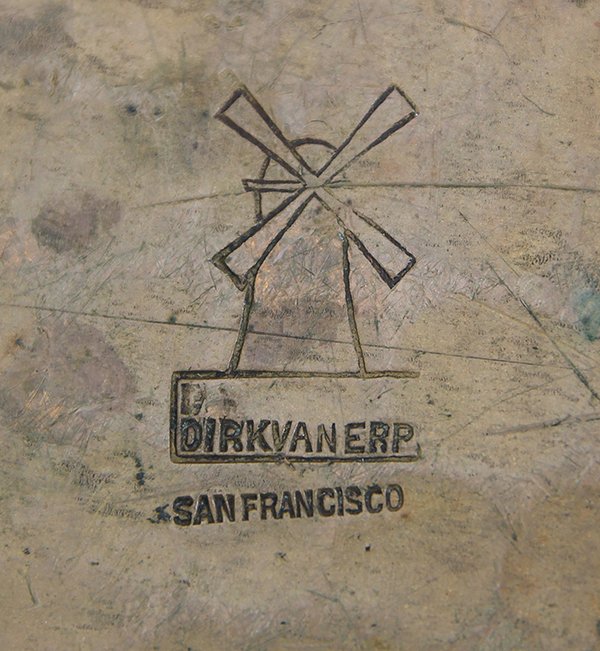 In addition to the open box, it is thought that during and after the 1915 World's Fair, Dirk Van Erp added "San Francisco," which usually appears below the box. Van Erp exhibited at the Panama-Pacific International Exposition — the San Francisco World's Fair that demonstrated to the world that the city had risen from the ashes, a mere nine years after the Great Fire. It was a world class exhibition that brought many of the world's finest artists to California, and served as evidence that the San Francisco Bay Area was (and is) a world class destination bursting with talent.
This mark was used from 1915 through the death of Dirk Van Erp's son, William, in 1977.