2022 saw wonderful auction results at Clars, with outstanding Fine Art sales doing 42% of total sales for the fiscal year that wrapped in August.
Spring Highlights
Clars set a US auction record for the artist Loie Hollowell (American, b. 1983) with the sale of her 2017 painting, Point of Entry (Blood-Orange Moon Over Orange Sac), that soared above estimates of $400,000–$600,000 to sell for $1,050,000 on March 25 (all prices noted here include buyer's premium).
Pieces by iconic artists such as Robert Longo (American, b. 1953), Roy Lichtenstein, David Hockney, Wayne Thiebaud, Salvador Dali, Sol Lewitt and Richard Diebenkorn brought strong results for the sale as well. Especially noteworthy was Robert Longo's lithograph, Gretchen, from 1984, which realized $59,375.
The second highest selling lot of the sale was a rare drawing by Pablo Picasso (Spanish, 1881–1973) titled, Etudes VII (d'apres Manet). Many international bidders vied for the lot but in the end it sold to a buyer in San Francisco for $150,000.
Summer Highlights
Clars was pleased to establish the new, world auction record for Raimonds Staprans (American/Latvian, b. 1926) with the painting, Blue Boats, selling for $187,500. This beat the previous record held by Clars from September 2020 of $147,600.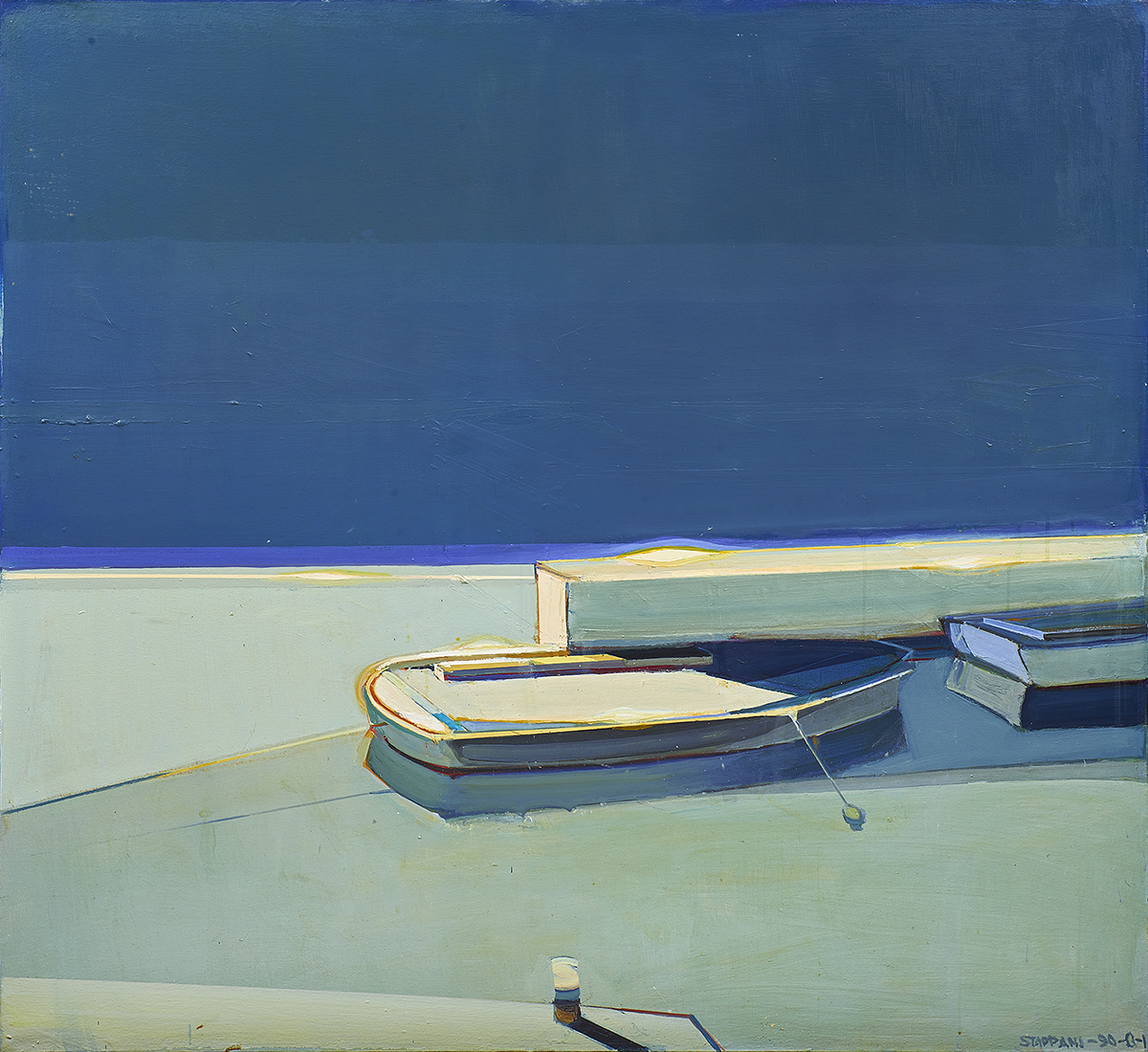 Also of note was a rare collection of four works by Leonor Fini (French/Argentine, 1908–1996) that were offered at Clars Modern + Contemporary sale on June 17th. This combined collection sold for an astounding $250,625 with one particular painting, Zorniga, selling for $187,500.
Fall Highlights
Clars' Fall Modern + Contemporary Art + Design sale on September 16th started off the season with impressive results having 230 lots achieve a little over $1.3 million in sales. Fine Art led the way with $1.1 million in sales with the highlight being Andy Warhol's complete set of ten screenprints, Cowboys and Indians, selling for $503,750. Rick Unruh, Clars CEO, remarked, "Clars is definitely 'moving up the ladder' in being recognized internationally as one of the premier auction houses for Modern and Contemporary works. This past auction was our 3rd complete set of Warhols to be offered in the last 2 years — all with outstanding results."
Another stellar performance in the sale is represented by several Pumpkin screenprints by Yayoi Kusama (Japanese, b. 1929) selling for a combined price of $108,750.
Winter Highlights
Clars' Fine Collectors Auction rounded out the 2022 year with the sale of an iconic work from Tom Wesselmann's series, Great American Nude, titled The Great American Nude #13 for $162,500. The work is an early example of the series, which he completed in 1973 with number #100. The work demonstrates the artist's use of bold color and military imagery, along with his famous female nude form — the recurring subject throughout his career.