2022 saw wonderful auction results at Clars, with outstanding Asian Art sales throughout the year.
Winter Highlights
Starting off the year strong, Clars' Asian Art department sold a pair of Chinese doucai enameled globular vases for $87,500 in January. Each vase is painted on the exterior with eight bats amidst stylized lotus petals all between ornate scrolling lotus and vine patterns.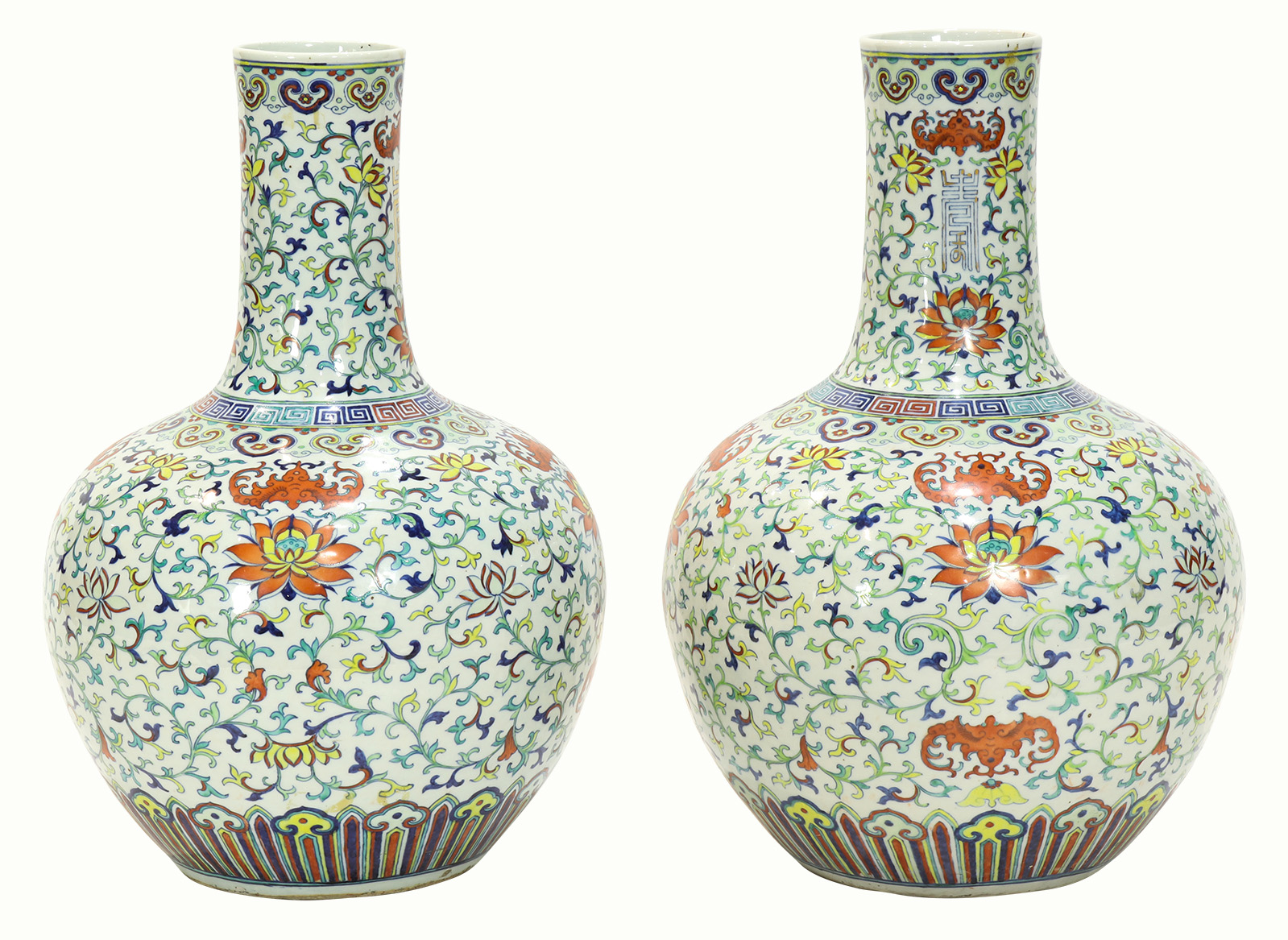 Another highlight from the January sale is represented by the Chinese huanghuali corner leg table, which sold for $93,750. With small supply of wood, the availability of furniture made from it is limited. The highly figured, honey-hued wood has long been appreciated for its mountain peak and ghost face patterns. Huanghuali furniture can be incorporated into any type of decor to create a more traditional Chinese style in your home, or you can choose to mix and match with more contemporary decor.
Spring Highlights
A finely molded Dingyao bowl, featuring lotus and other aquatic plants, headlined Clars' April Asian Art Auction. The beautiful piece did not disappoint, selling for $100,000. The Song dynasty bowl was acquired from the late Chingwah Lee Collection of San Francisco and sold at Sotheby's Los Angeles Fine Oriental Art Sale on June 8th, 1981.
The furniture portion of the April sale was highlighted by a pair of 18th century huanghuali horseshoe-back armchairs. The armchairs feature decorative carved panels on the backs with auspicious floral groupings and mythical creatures. The armchairs were a sought after piece and ended up being the top lot of the sale, selling at $200,000.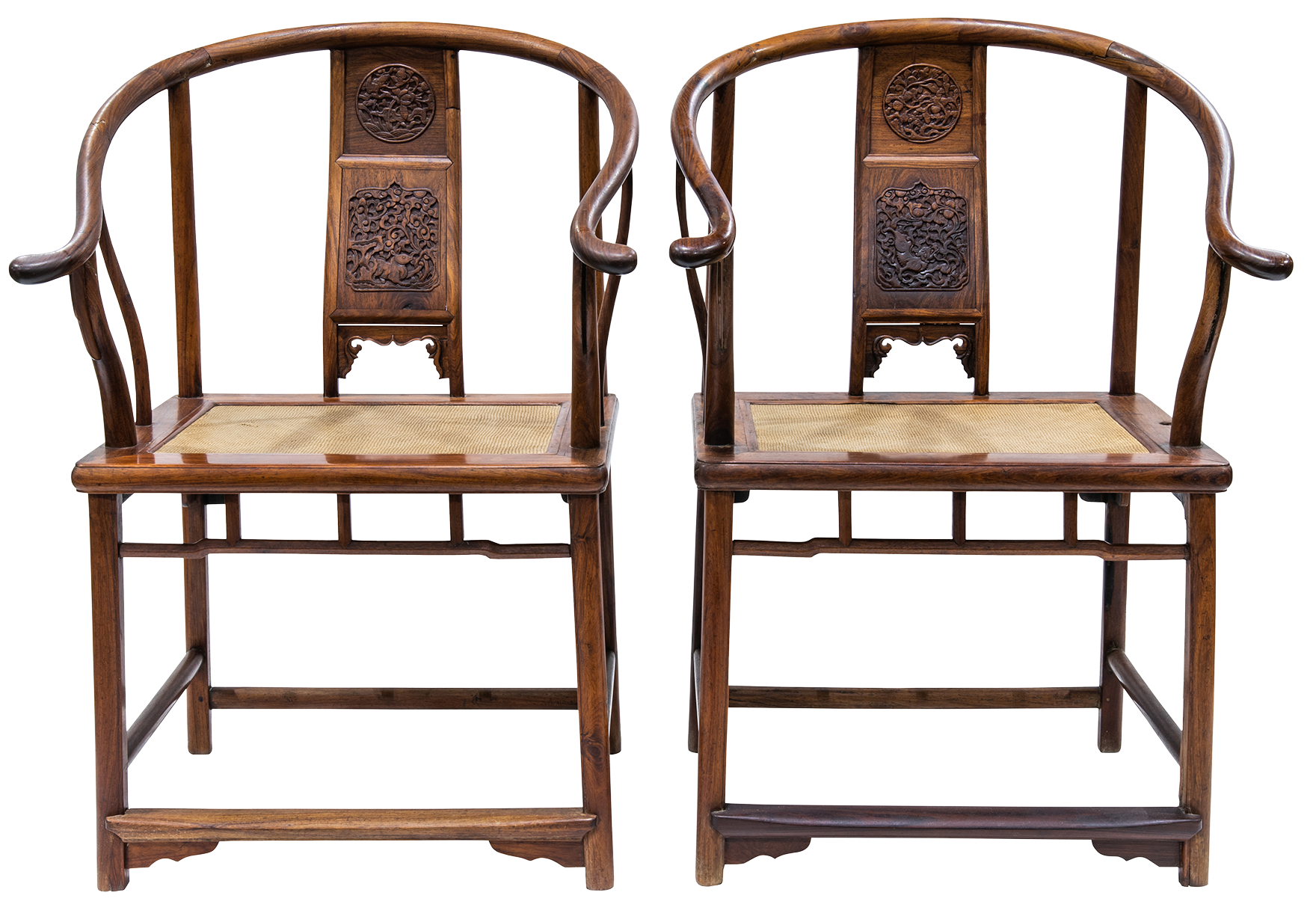 Summer Highlights
Dozens of telephone bidders vyed for two Chinese imperial bronze 'dragon' vases. These vases soared well above estimate to realize a price of $245,000. Each features five-clawed dragons in pursuit of flaming pearls amid scrolling clouds in low relief. The precision and intricacy of the molding indicates the imperial origin, while the patina on the surface demonstrates the age.
Fall Highlights
A strong San Francisco Bay Area collection of archer's rings led the Asian Art portion of Clars' Fine Collectors Auction on November 20th. The sale included nearly 40 lots of imperial quality white jade, celadon jade, jadeite, agate, glass, enamel, and various organic material archer's rings. The collector acquired this impressive collection throughout 1970s to 1990s from various important dealers and estates in the Bay Area, including Ching Wah Lee, Herb Newman, and Sandra Sakata, among others.